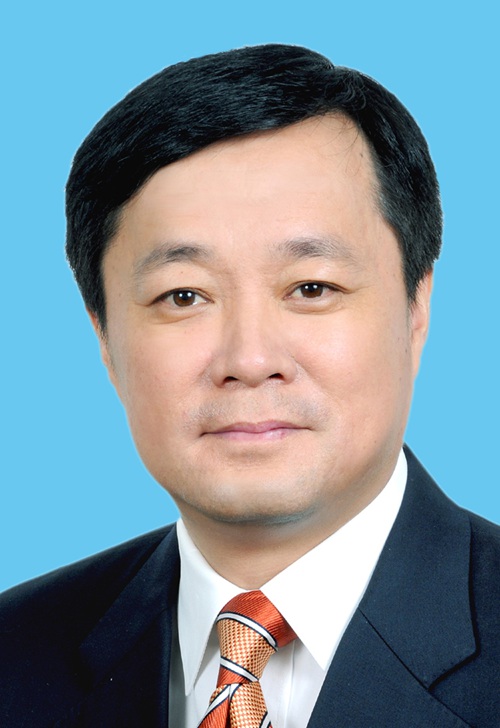 He Dongfeng
  Chairman & CPC Secretary
First of all, I want to express my sincere thanks to leaders at all levels, all sections of society and international friends for your long-time attention, support and assistance to COMAC.
COMAC was established in Shanghai, a promising land for reform and opening-up, on May 11th, 2008. This event symbolized the start of independent development of China's large commercial aircraft and brought hope for the innovative development of China's trunk liner. In the past ten years, especially since 18th National Congress of the Communist Party of China, we have always been following the guidance of Xi Jinping Thought on Socialism with Chinese Characteristics for a New Era, thoroughly studying and implementing the spirits of major instructions of General Secretary Xi Jinping on trunk liner career, upholding the banner of scientific and technical innovation, making concerted efforts, and tackling difficult problems. We have made a historic leap in China's business jet industry from nothing to something, and started a new journey for China's trunk liner industry to develop from weak to strong.
Looking back, we have seized every minute, spared no effort to work hard, and taken the first step in the "long march" of developing trunk liner. Looking into the future, we are full of confidence that COMAC will develop into a new phase and start a new journey. We will set high aims and have lofty aspirations, firmly implement the overall arrangement of "Three Steps", strive to achieve the phase objectives of "Three Ones" and the struggling objectives of "Two Builds", persist in building COMAC into an aviation enterprise of "Four World Classes", and make contribution to building modern powerful socialist country.
We will always uphold the strategy of driving development by innovation, unswervingly promote innovation in management, technology, products and business mode, strive to achieve autonomous control of key core technology, and unceasingly enhance the core competence of main manufacturer to build an independent brand with international influence.
We will always adhere to open cooperation, play a leading role in the industry, promote the construction of the system of trunk liner industry, and cooperate sincerely with global partners to build a career community with shared benefits, shared achievements and shared glory, a life community of mutual understanding, mutual support, win-win cooperation and risk sharing, and a dream community that cares about, supports and promotes the trunk liner career.
We will always insist on the principle of being customer centered and the quality guideline of "mastery design, fine manufacture, service in good faith and constant perfection seeking" to provide commercial aircraft with safety, economy, comfort and environment-friendly characteristics for customers.
We will comprehensively strengthen Party discipline, adhere to principles of "being strict in Party building, strengthening Party branches, implementing powerful supervision and uniting mass organizations", carry forward the trunk liner enterprising spirits of servicing the nation with aviation, "Four Long-Terms" and "never give up", foster respect for model workers and promote quality workmanship, work consistently, perseveringly, steadfastly and realistically, stick to the concept of "developing trunk liner by hardworking and thrifty", and build "incorruptible COMAC" to foster a favorable political ecology for the trunk liner career.
Let us rally closely around the CPC Central Committee with Comrade Xi Jinping as the core, further study and implement Xi Jinping Thought on Socialism with Chinese Characteristics for a New Era and the spirits of the 19th CPC National Congress, remain true to the original aspiration, remember the mission, and make new and greater contributions to realizing the Chinese Dream of the great rejuvenation of the Chinese nation.