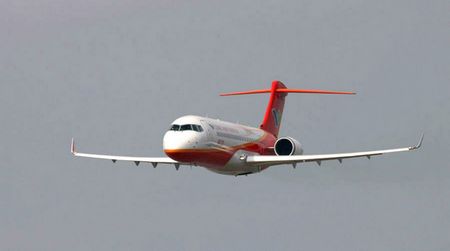 ARJ21-700 AC104 has successfully completed the authority certification flight test of high-risk control stability such as high-speed characteristics, out-of-trim characteristics, buffeting characteristics and buffet boundary on August 17th, 2014.

It is reported that from January 7th to 17th, AC104 has completed 14 flights, with a cumulative flight time of 25 hours and 58 minutes, which fully demonstrates the control quality and flight characteristics of the aircraft in the conditions of high speed, high overload factor and high angle of attack, indicates that ARJ21 aircraft is controllable and has good performance in severe critical conditions, and primarily verifies that ARJ21 aircraft meets the requirements of air worthiness regulations.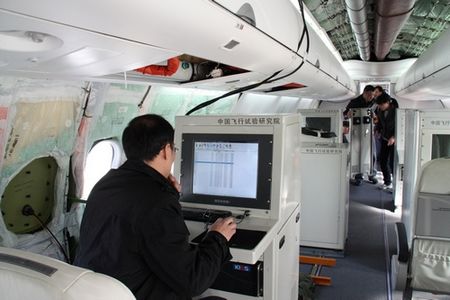 Technicians working on board.